Explorer Camps
Explorer campers spend their week doing...well, just that - exploring! Exploring the pond with paddle boat rides, exploring our Adventure Course for the first time and exploring all the rest that camp has to offer! A week packed with fun, friends, and...ultimate exploration!
What You Can Expect!
The much anticipated Adventure Course (a low-ropes and team building challenge course) becomes part of the camping experience. Adventure Course is consistently ranked in the top 10 activities by our campers and becomes more challenging with age. Other Explorer camper favorites include: Christ Hike, Gaslamp Theatre, Octaball, campfires, and the climbing tower.
*Click picture below to view video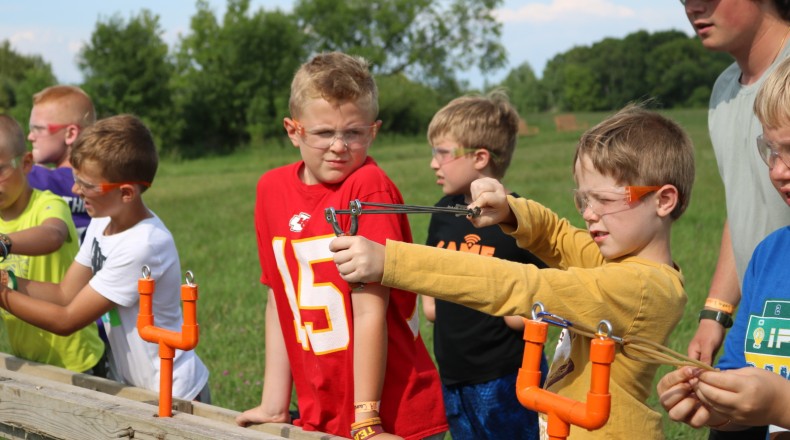 Check-in: 3-5 PM on Sunday
Closing Program: 10 AM on Thursday
Check-out: 10:45 AM on Thursday
I feel really safe here because I can say whatever I am thinking, ask questions, and no one will laugh at me. I had a blast this week and loved Bible study.
6th Grade Camper