Little Leaps: Outdoor Discovery Class
Little Leaps is a branch of Outdoor Adventure Education (OAE) at Inspiration Point. This class is for preschool age children (3-5 years old and potty trained) that pairs learning with outdoor exploration and hands-on activities. Students will discover the world in which we live by experiencing it, in nature, for themselves. The class aims to provide opportunities for students to increase their curiosity and sense of wonder by spending time in God's beautiful creation!
The staff and leaders:
Inspiration Point has a staff of highly trained individuals with significant experience in leading kids. They are equipped with the knowledge and passion for the outdoors and helping kids discover, explore, and learn in this environment. With vast camp and outdoor experience, this team is prepared to lead.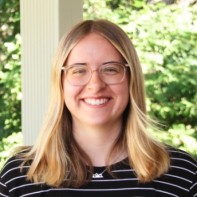 Malleri is the lead teacher for the Little Leaps progam. With a degree in elementary education from Valley City State University, she has a passion for teaching and spending time with kids. With previous teaching experience, Malleri works hard to teach, guide, and care for individual students. She is excited to meet and get to know each Little Leaps student!


Schedule:
Each minute at Inspiration Point is dripping with purpose. From building social skills in group conversation, to observing surroundings and taking in the smallest details, everything is intentional.
A typical day at Little Leaps will include as much time outside as possible. Below is an example of a schedule:
8:30AM Drop Off and Play
9:00AM Opening
9:30AM Learning Stations
10:00AM Story + Snack
10:20AM Outdoor Adventure
11:00AM Wrap Up
11:15AM Pick Up