60 Years of Impactful Ministry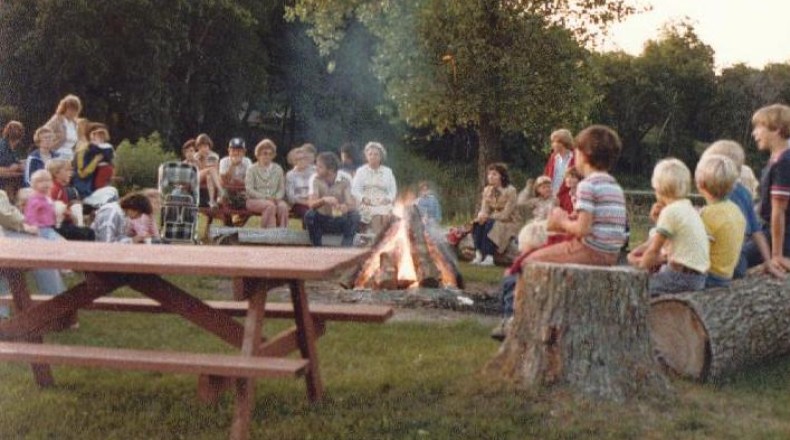 God led a group of people to step out in faith and purchase a peninsula on Spitzer Lake in Central Minnesota, and the ministry was dedicated to God 60 years ago in 1963. Since its inception, tens of thousands of lives have been significantly, perhaps eternally, impacted through this ministry. Inspiration Point has been, and will continue to be, about helping people grow in their relationship with Christ and each other. Whether a child, teen, adult, or family, God touches them all through the power of His Word and the "still small voice" of His Spirit while at camp.
Although much has changed over the years, including the location itself, much remains the same.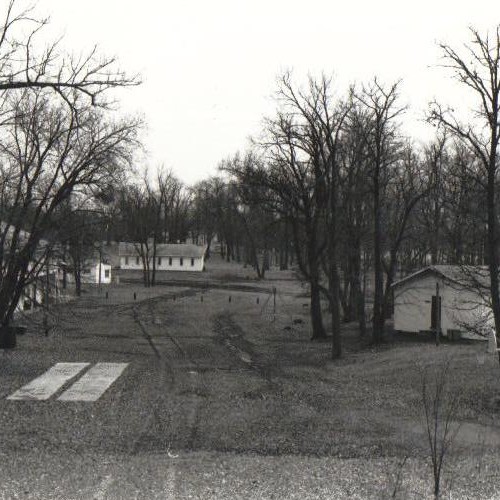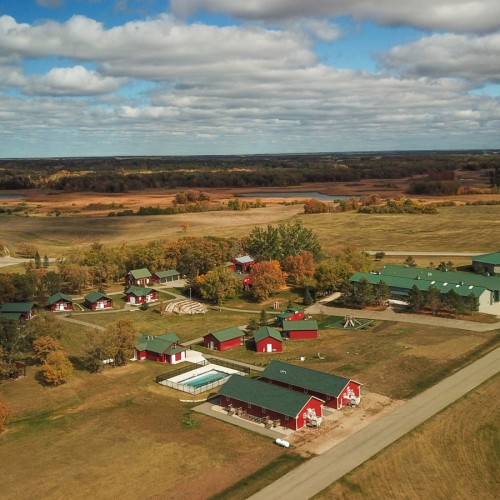 Worship Services
The entire camp gathers together each day for Koinonia, which means "fellowship." Components of that time include music, a skit that teaches a lesson on the theme, and a message from a speaker.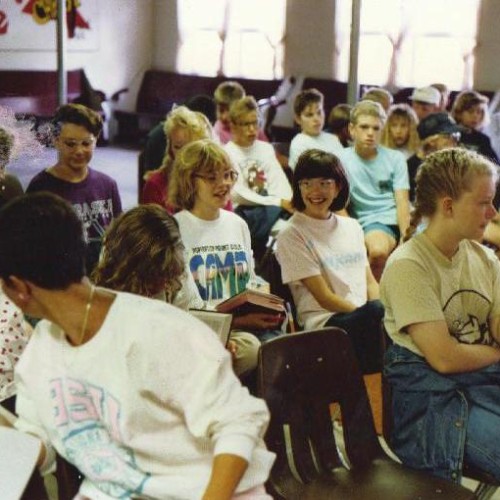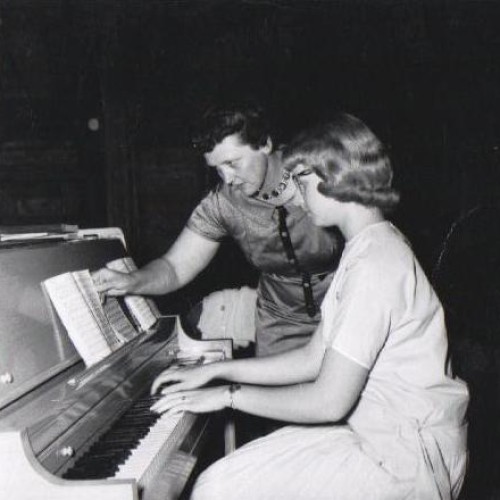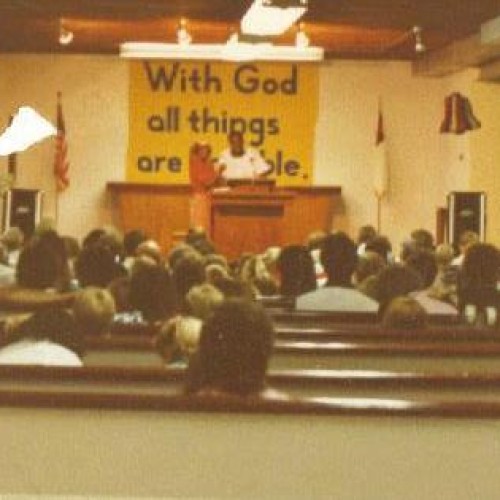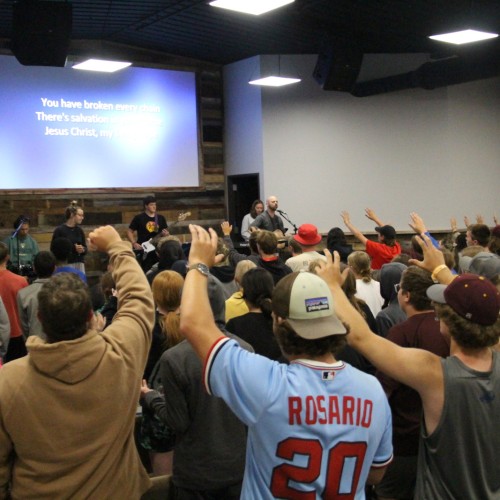 Bible Study
One of the primary reasons for providing a camp experience is so that students have time for concentrated Bible study. This has been a staple of the ministry since its inception. Each day following Koinonia, campers interact with scripture on their own during Time Alone with God (TAG) and then along with their cabin group, led by a trained staff member, where they focus on the daily theme.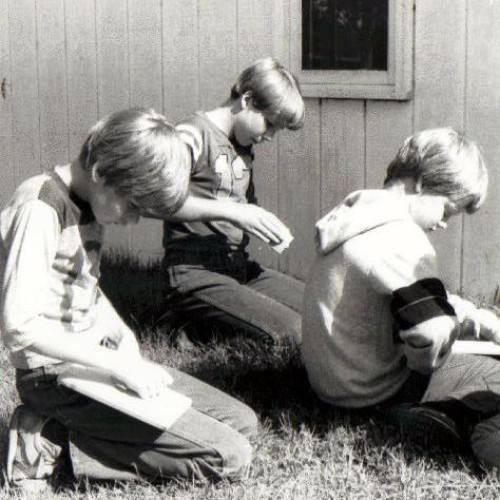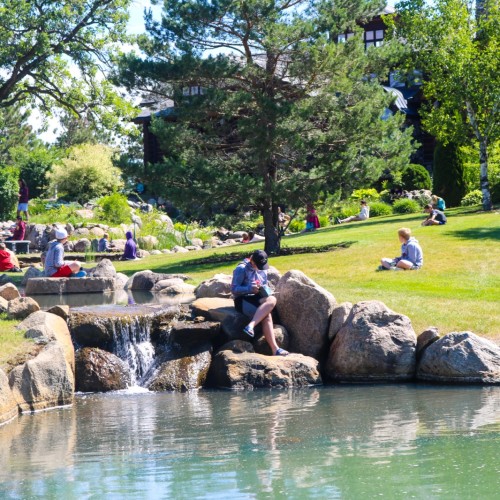 Recreation
A third component of a camp experience centers around being active. From the beginning, camp at Inspiration Point has offered opportunities for fun. At the Spitzer property, the lake was the focal point.
Activities at the Twin Oaks property are centered around adventure and the outdoors. The zipline has become a favorite, and the new Tower Hill Aerial Park has been a hit this summer. The property also has a pond for paddleboating and canoeing, and a small pool. Plans are to add a larger pool, splashpad, gymnasium, and other activities in the coming years.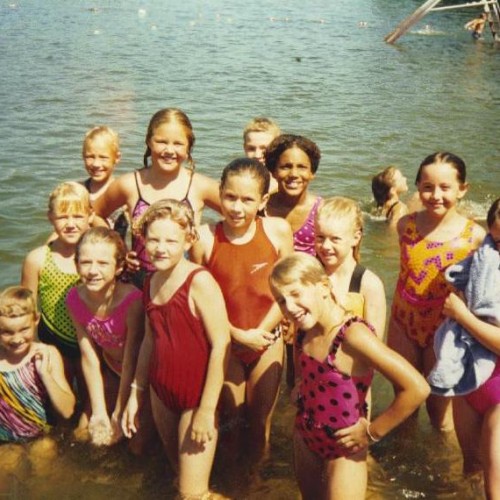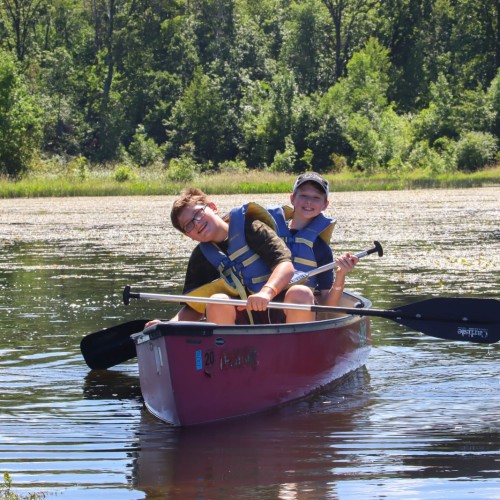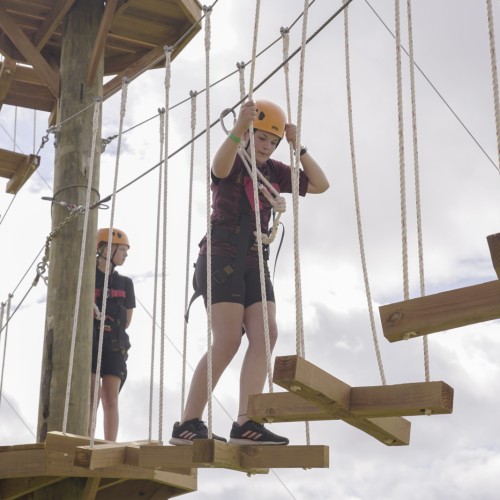 What began in the late 1950s as a desire to have "a summer camp of our own," God has expanded. Founding board member, Wally Erickson, once exclaimed, "We never dreamt it could be like this!" Inspiration Point served people on 235 days in 2022 and welcomed summer campers from 294 different churches in 18 states. In addition to summer youth and family camps, Inspiration Point also hosts retreats throughout the year, training events, and outdoor education for private, public, and homeschool.
God has used Inspiration Point to minister to hundreds of thousands over the decades. Those who have witnessed God in action at this camp — those whose lives have been changed forever as a result of time spent here — know firsthand the value of an Inspiration Point experience.
Lives are changed, impacted, and equipped at camp!
Click any thumbnail to start a slideshow


Download

Share


Download

Share


Download

Share


Download

Share


Download

Share


Download

Share


Download

Share


Download

Share


Download

Share


Download

Share


Download

Share