Beyond The Point - Ben Bigaouette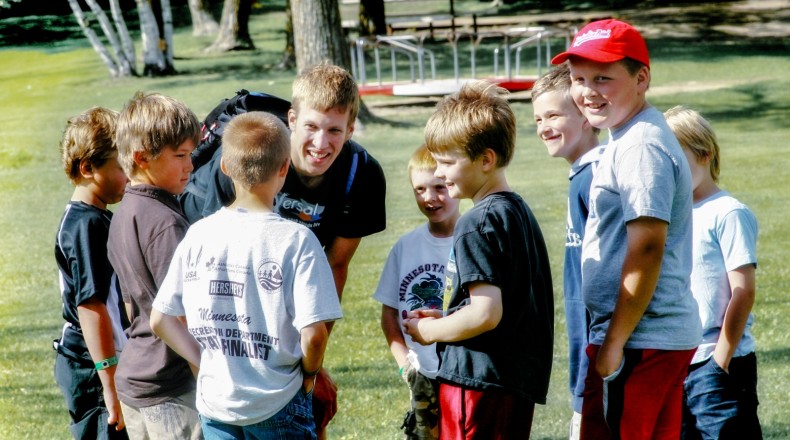 "You see it, you own it." "Either put it back." "The best life lived is the life that is given away." These are just some of the phrases that you might hear as you interact with the ministry of Inspiration Point. I had the privilege of attending IPoint as a youth camper and serving on summer staff from 2006-2009. These same "camp-isms" still resonate with me and continue to shape my life perspective and worldview. It can be easy to think of Inspiration Point as only a summer Bible camp or a place to go for weekend retreats with your church youth group, but the ministry and impact of IPoint go well beyond summers and winter retreats. The ministry of Inspiration Point is actually one that trains and sends. It trains by encouraging and equipping people of all ages to encounter the grace and love of Jesus Christ and then sends them by unleashing them into their schools, jobs, families, and churches.
I now have the privilege of being a part of what God is doing in the local church as I serve as a pastor at Triumph Lutheran Brethren Church in the Fargo-Moorhead area. I also have been blessed with the opportunity to serve alongside some really amazing teammates, many of whom have also served at IPoint as well. In fact, between
our campuses in Moorhead, MN and West Fargo, ND, we have 14 people on our staff who are former summer staffers at Inspiration Point. That's nearly 50% of our entire church staff team! And this doesn't even begin to count the additional number of incredible volunteers and ministry leaders that are connected to our various ministries within our congregation.
God has been gracious and generous in using Inspiration Point to bless and enrich my life in so many ways. The work that He is doing there, the experiences that we have gained, and the training that we have received have made a profound impact on our staff team and church culture here at Triumph. I am extremely thankful for the ways that He continues to use the ministry of Inspiration Point to train up and send people into the world to impact lives for the Gospel.