Brand New Pedal Karts at IPoint!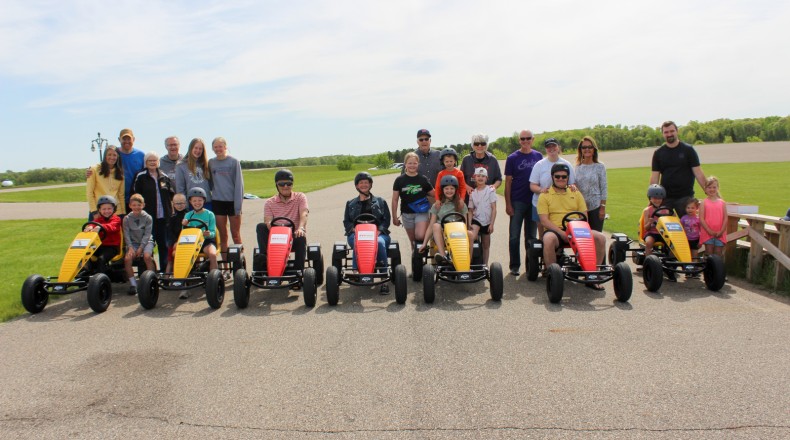 Since the purchase of the Twin Oaks property, Inspiration Point has dreamed about different ways that the race track on the property could be used for ministry. In January, at our summer ideas brainstorm gathering, someone suggested we explore the possibility of pedal karts for the track and because of some amazing business donors who have sponsored the karts, we now have a fleet of 12!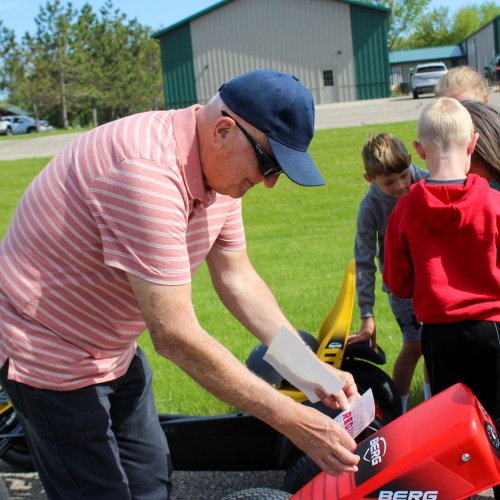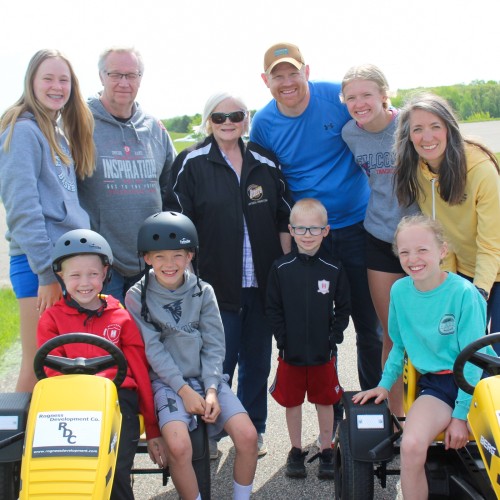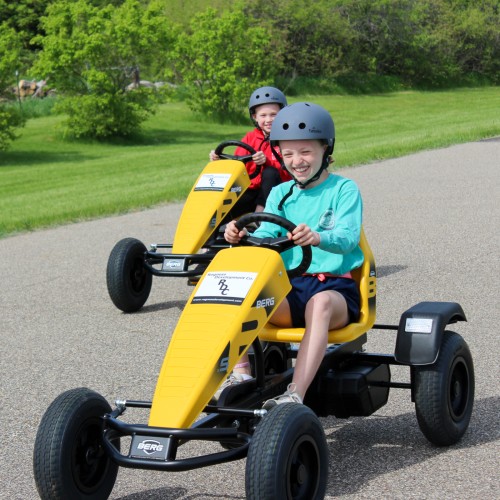 Last Saturday, the donors were invited out to take the inaugural races around the track. You can be sure that everyone had a great time and we are really looking forward to sharing this tool for ministry with thousands of campers this summer.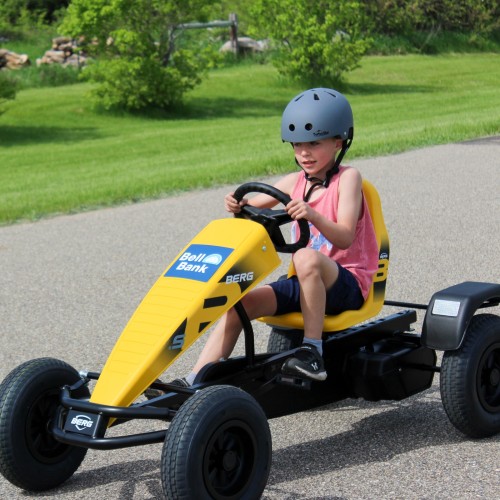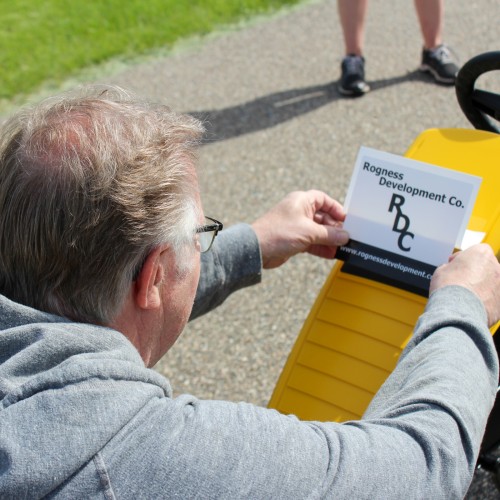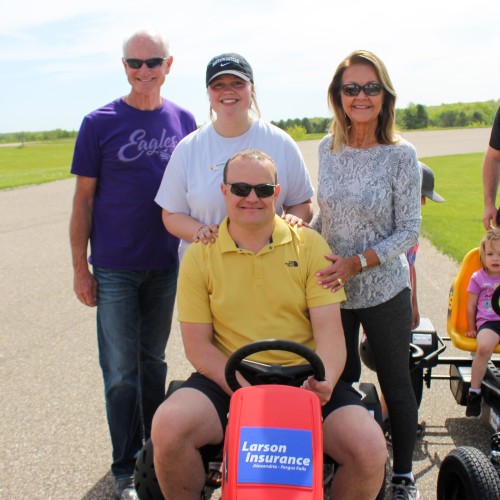 A HUGE THANK YOU to the business friends of Inspiration Point for making this dream a reality! Be sure to join us in thanking Rogness Development, Midwest Agri-Insurance, Bell Bank, Ricks Red Racers, Gappa Oil, Ellingson's Plumbing and Heating, Larson Insurance, Central Lakes Cycle and Game Changer Sports!