Trailblazer 2 is Underway!
Nearly 100 1st and 2nd graders arrived on Sunday afternoon to enjoy two nights and one full day at camp here at Inspiration Point. These Trailblazer campers will get to learn and grow in their relationship with the Lord, engage in fun activities, spend time with their counselors, and spend time with new friends they meet!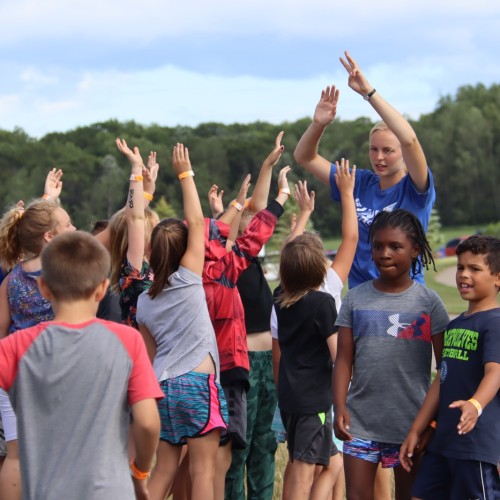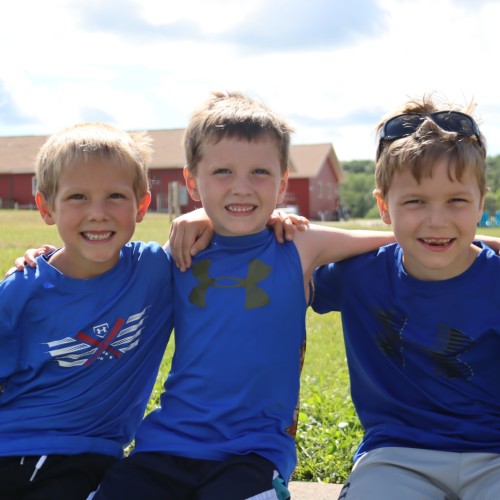 Trailblazer's start camp at THE HILLSIDE to learn the camp theme, watch a skit, and meet their counselors and cabin mates! This week, the audience was full of giggles as the runner, the swimmer, the biker, and the coach acted out a skit to introduce FINISH STRONG! Then, the campers got their names called one by one to come down and meet their two counselors who will guide and lead them through their time at camp!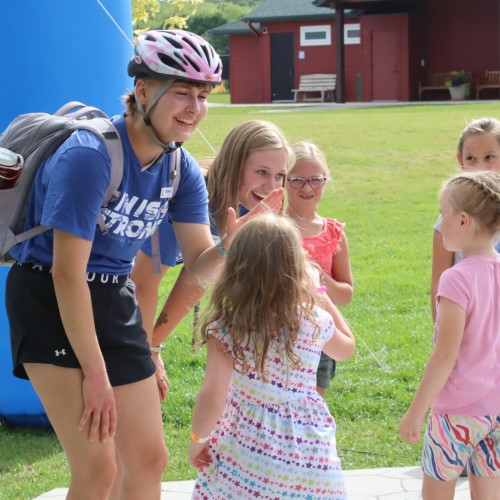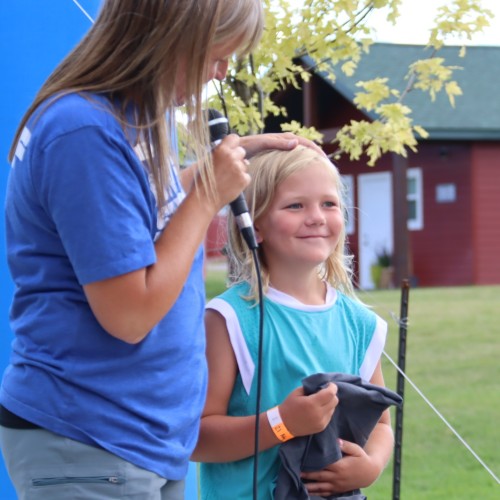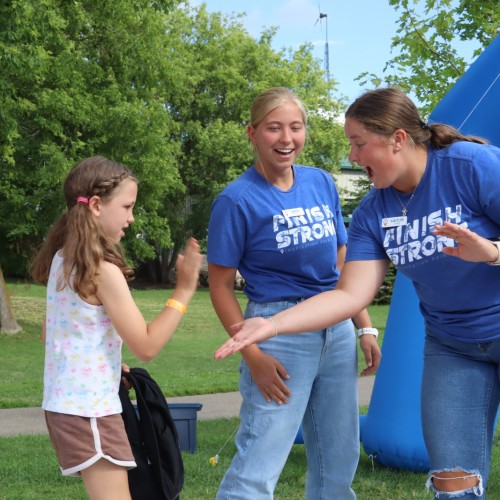 After opening program, the 1st and 2nd graders went with their cabins to spend more time getting to know one another and learning what their time at camp will look like! Then, it's on to PIZZA NIGHT! Each week, campers at IPoint get to choose their very own pizza toppings and get to enjoy their personal pizza slice on the first night of camp! These Trailblazers were overflowing with joy at the fun of choosing toppings and excited by the size of each slice!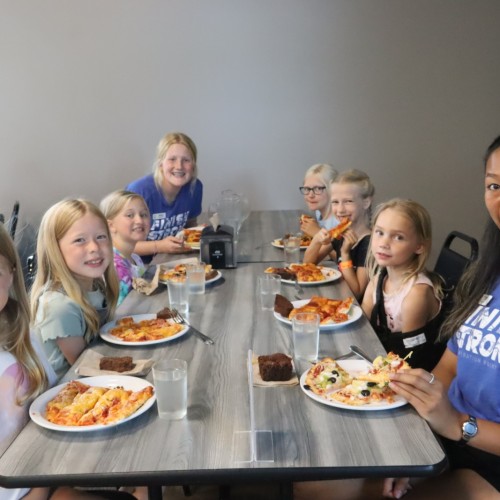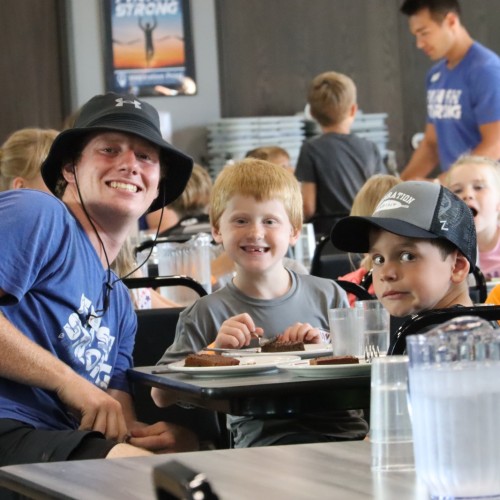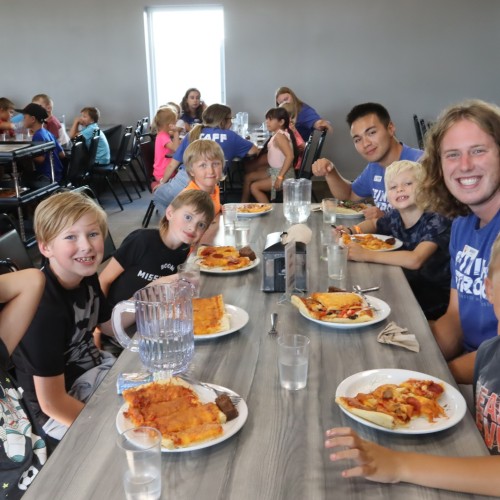 Following Pizza Night, campers gather once again at the hillside to take an all camp photo! They also get time to practice their cabin song one more time, which they wrote and prepared earlier in the afternoon!
HOOTENANNY is the first all camp event of the week here at IPoint! Each cabin, which consist of 6 campers and 2 counselors, made their way into the White Oak Room. With their cabin songs prepared, campers heard from the Hootenanny judges to find out that the winner of Hootenanny gets the reward of 1st to breakfast the next morning! Then, it was time for each cabin to make their way onto the stage and perform their cabin song in front of the rest of the camp! It's incredible to watch cabins come together and bond through performing their cabin songs!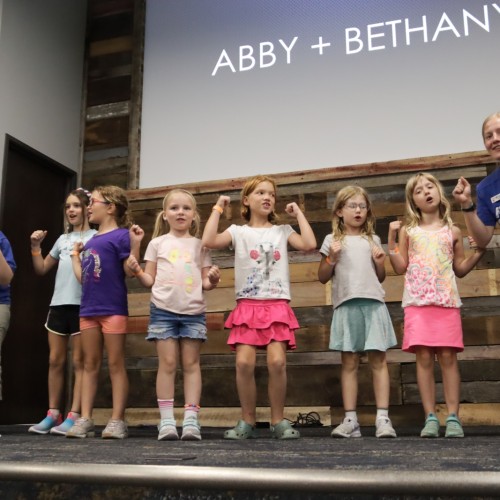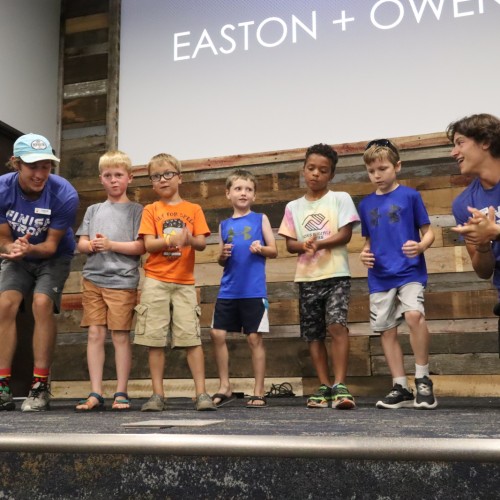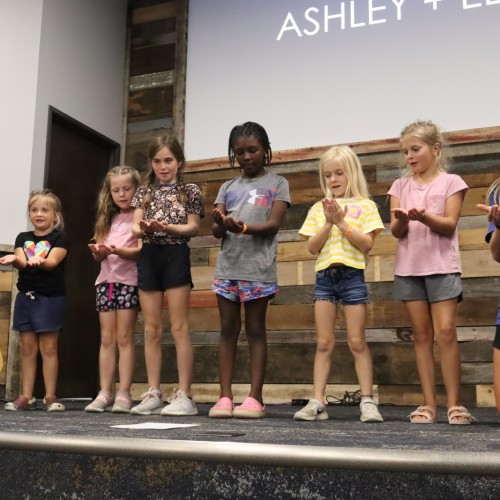 Finish Strong is our theme for the week and campers got to learn the first theme verse following their performances at Hootenanny! Learning and memorizing scripture is an important aspect of the teaching here at Inspiration Point! We know that hiding God's Word in your heart by memorizing words and actions, can have a lasting effect on camper's knowledge of the Truth!
Isaiah 40:31 "Those who hope in the Lord will renew their strength. They will soar on wings like eagles; they will run and not grow weary, they will walk and not be faint.
The night was concluded with a campfire where campers sang camp favorites like "Oh Magnify," "Fill My Cup," and reviewed the theme verse of Isaiah 40:31! This time with Trailblazers is going to be an amazing time of fun and learning more about God's Word and the gift of Eternal Life that we have in Jesus! Please join us in praying for the campers and staff this week!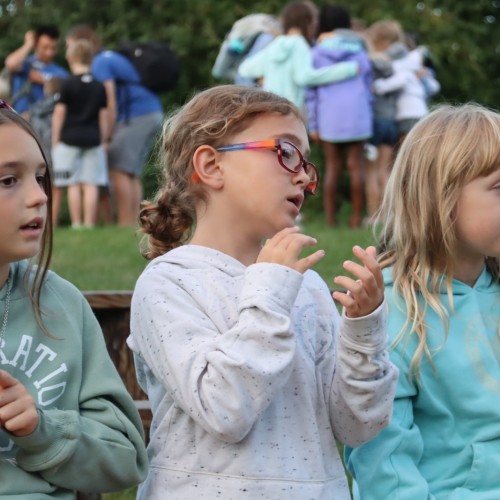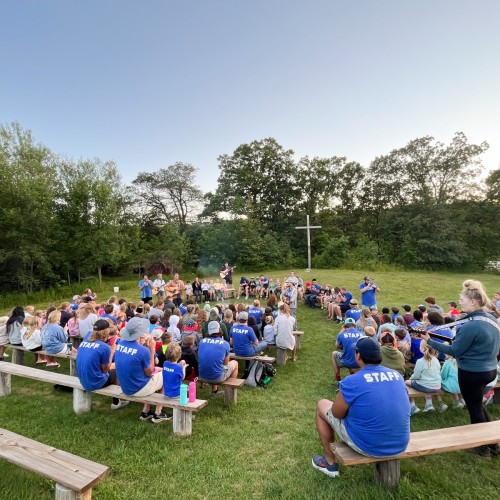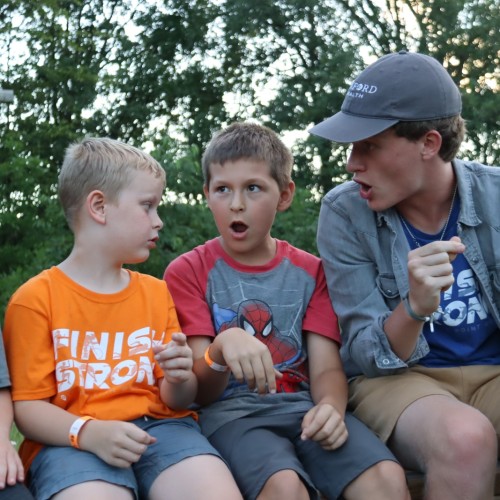 Click any thumbnail to start a slideshow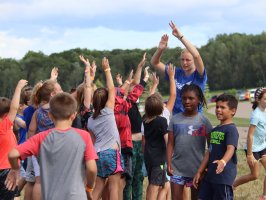 Download

Share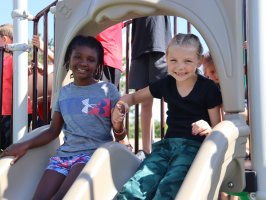 Download

Share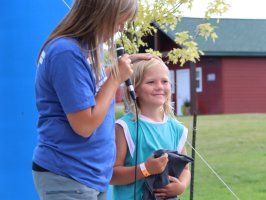 Download

Share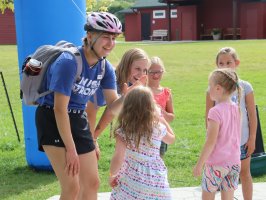 Download

Share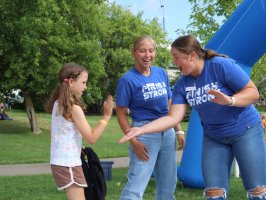 Download

Share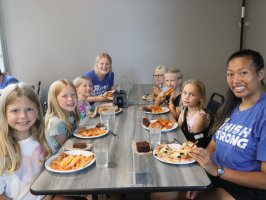 Download

Share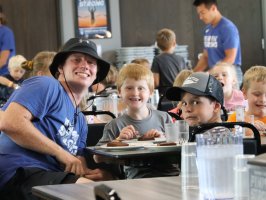 Download

Share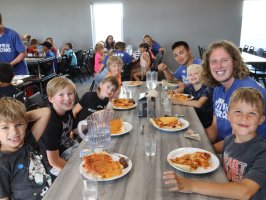 Download

Share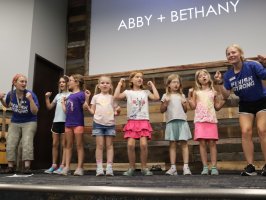 Download

Share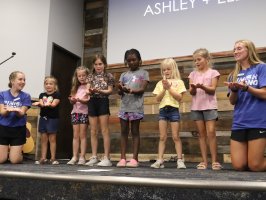 Download

Share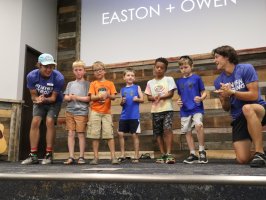 Download

Share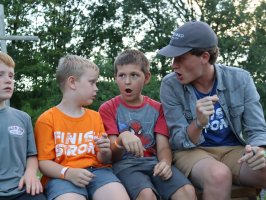 Download

Share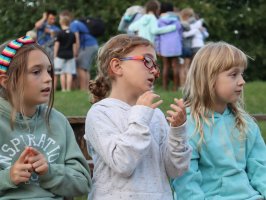 Download

Share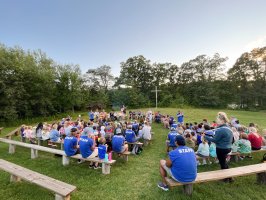 Download

Share