10 Activities from Senior High 2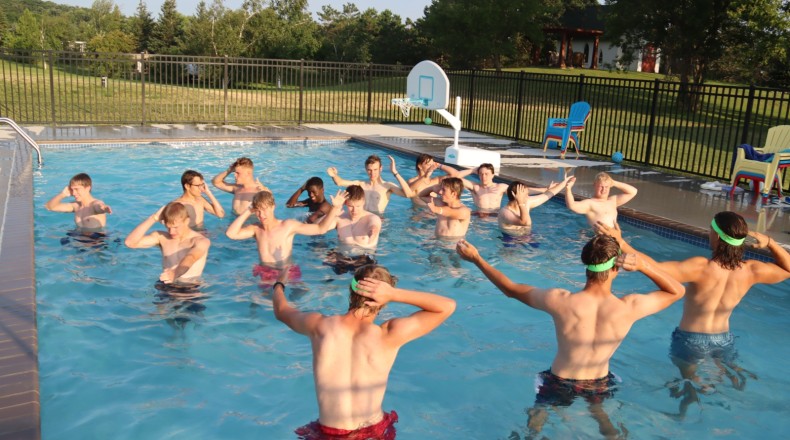 This past week of Senior High 2 was filled with such memorable activities! Check out these 10 recreation activities that campers enjoyed during their time with us.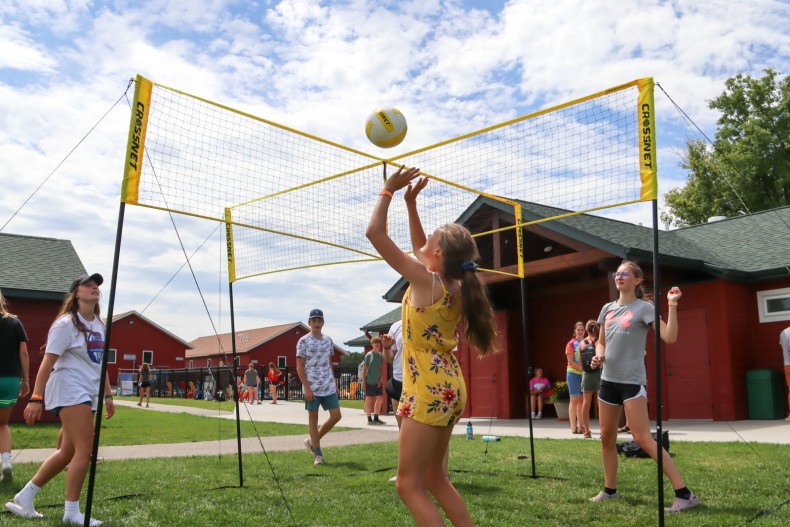 #1 CROSSNET
Last year was the first year we played crossnet and we've loved it ever since. It is so much fun to play during freetime, cabin activity, or in between activities.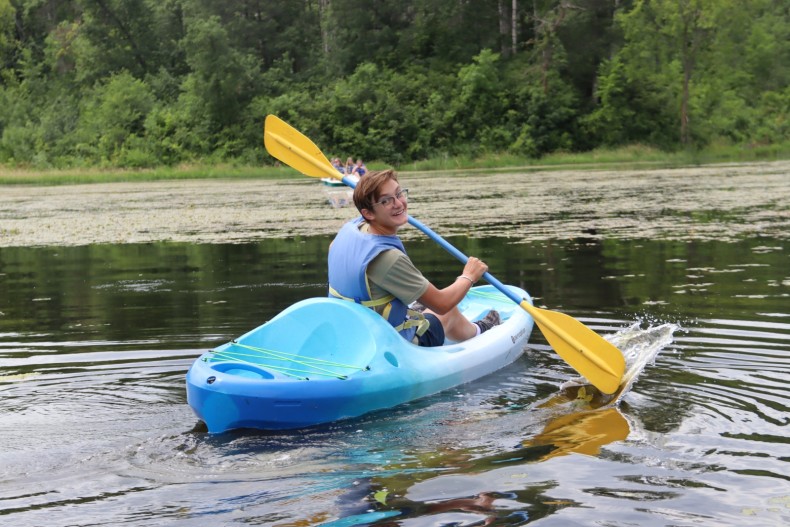 #2 BOATING
Campers love heading out into the water in our boats! Kayaks are a fun way to cruise around the boat pond and paddle boats are a fun way for campers and counselors to connect!
#4 BASKETBALL
Whether it's a game of lightning or a pick up game, Basketball is such a sweet way for campers to have fun together in the Recreation Area.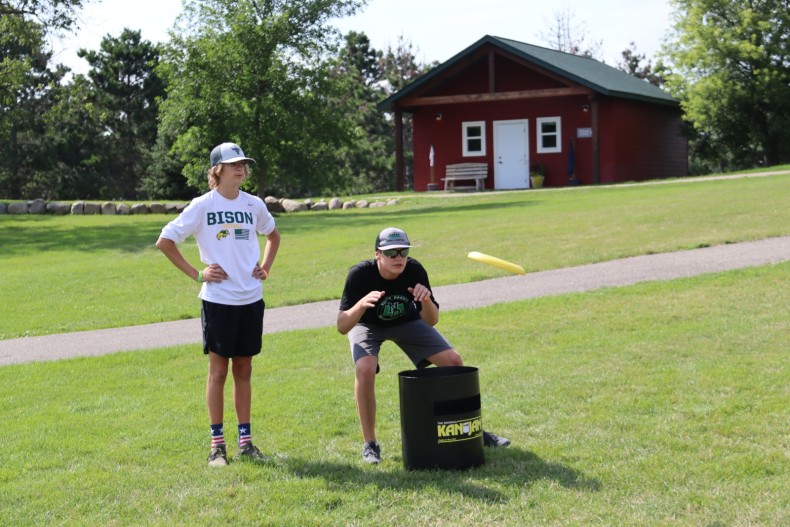 #5 KAN JAM
This four person frisbee game is a camper favorite lawn game! It also offers campers and counselors a way to conversate and grow in relationship while playing a game together.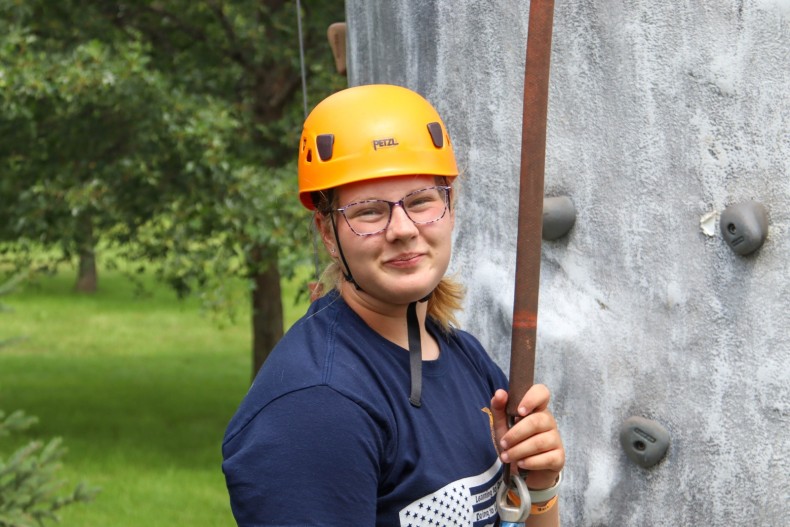 #6 CLIMBING TOWER
The climbing tower is an exciting way for campers to challenge themselves and try something new! The green route in particular gives campers a run for their money!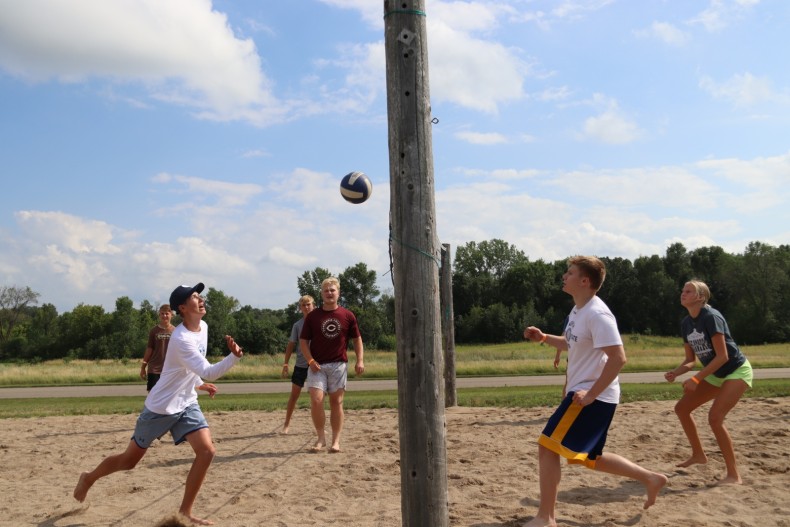 #7 SAND VOLLEYBALL
Senior high campers love to play sand volleyball! It serves as a way to bring campers together around an activity that still allows them to connect with one another!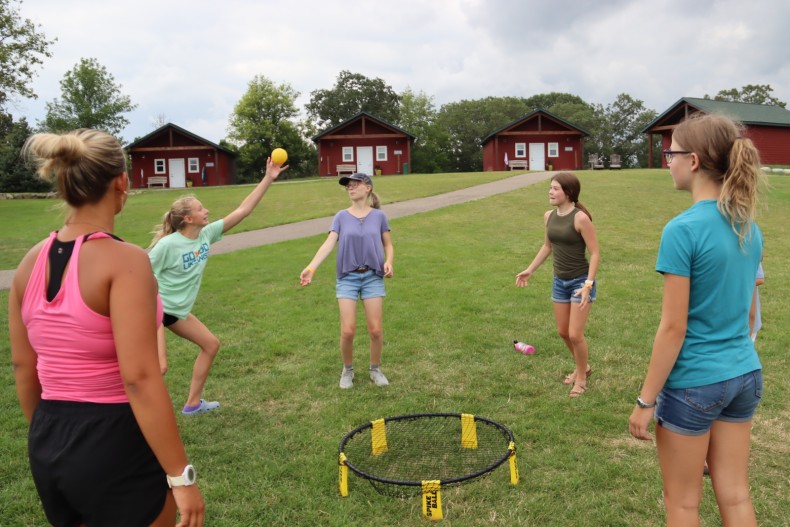 #8 SPIKE BALL
One of the most popular lawn games at camp involves a simple net on the ground and two teams of two. Campers love to teach eachother this fun game as well as engage in some pretty fast paced, competitive games!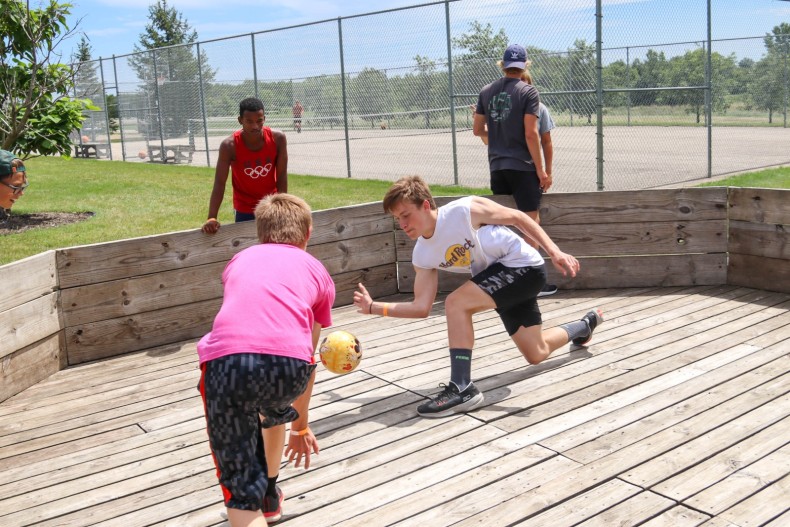 #9 OCTABALL
When it comes to camp recreation staples, Octaball is the front runner! Some of these senior high campers have been coming to camp for years honing their skills in this fun game!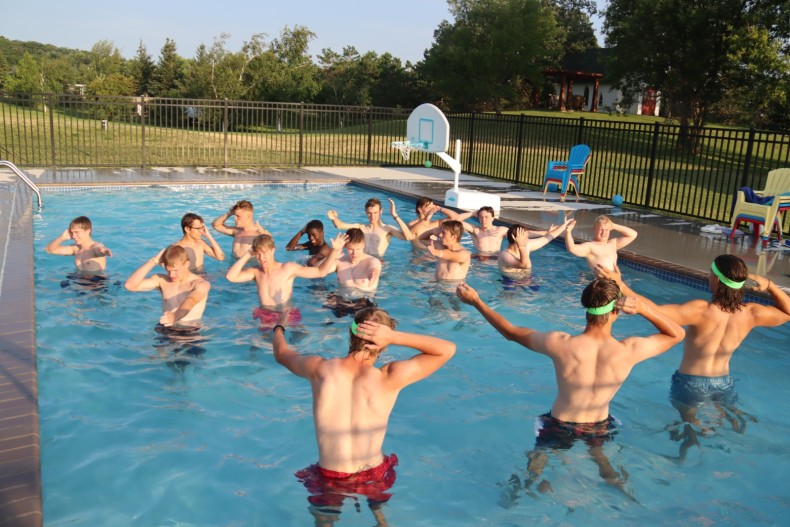 #10 JAZZERCISE
Jazzercise is a high energy, morning water areobics routine led by counselors and staff! Campers agreed this week that there is nothing like waking up, hopping in the pool, and engaging in a simple and silly exercise routine!