Women's Retreat Recap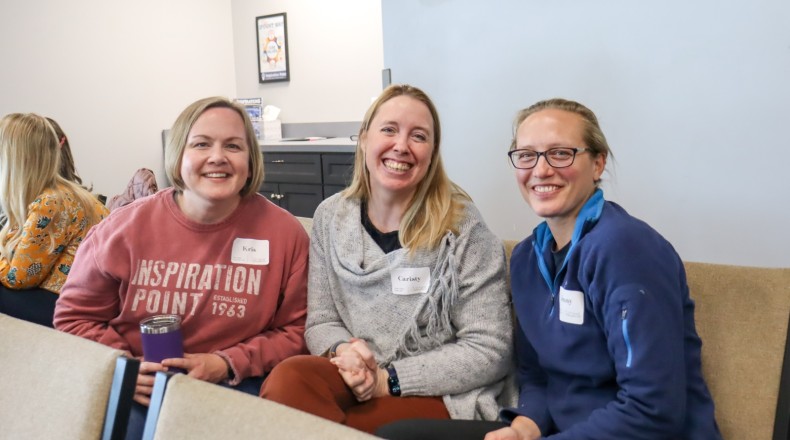 "This weekend was a great experience to come and be surrounded by women on the same journey, but on a different spot on their journey. A journey where we can encourage and lift each other in prayer and with words."
"It was a great refresher for my soul to spend time hearing the Word preached. I am excited to bring this message and joy back to the people in my daily life."
"It's an atmosphere surrounded in God and His believers. It's a breath of fresh air away from the worldly happenings. It fills my cup to go back home and focus solely on Him, my shepherd."
This past weekend, around 180 women came out to Twin Oaks for Women's Retreat! Ladies gathered under the theme 'The Good Shepherd' and spent the weekend in sweet fellowship with each other. Thank you to our speaker Kirsten King for bringing God's Word to us this weekend!
Check out the photos below for a glimpse into the weekend!
Click any thumbnail to start a slideshow


Download

Share


Download

Share


Download

Share


Download

Share


Download

Share


Download

Share


Download

Share


Download

Share


Download

Share


Download

Share


Download

Share


Download

Share


Download

Share


Download

Share


Download

Share


Download

Share


Download

Share


Download

Share


Download

Share


Download

Share


Download

Share


Download

Share


Download

Share


Download

Share


Download

Share


Download

Share


Download

Share


Download

Share


Download

Share


Download

Share


Download

Share


Download

Share


Download

Share


Download

Share


Download

Share


Download

Share


Download

Share


Download

Share


Download

Share


Download

Share


Download

Share


Download

Share


Download

Share


Download

Share


Download

Share


Download

Share


Download

Share


Download

Share


Download

Share


Download

Share


Download

Share


Download

Share


Download

Share


Download

Share


Download

Share


Download

Share


Download

Share


Download

Share


Download

Share


Download

Share


Download

Share


Download

Share


Download

Share


Download

Share


Download

Share


Download

Share


Download

Share


Download

Share


Download

Share


Download

Share


Download

Share