L4 & Explorer 2 Bible Study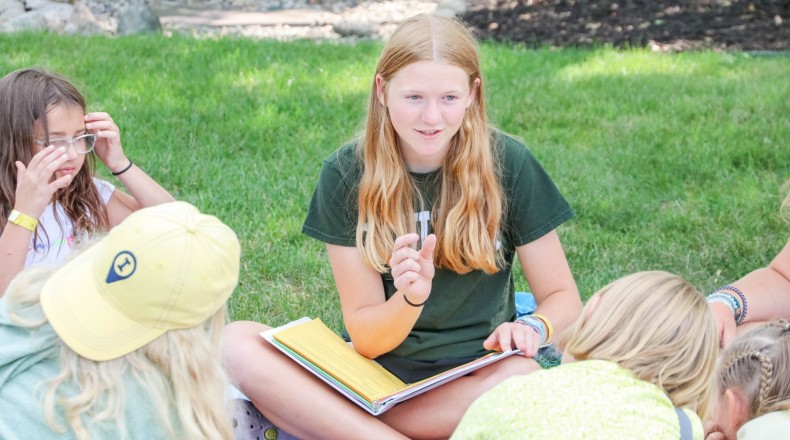 In their first week of the program, L4 leaders go through a mini staff training where they get a taste what it is like to work at camp. One of the main focuses of their learning is teaching a Bible Study to campers! They are taught the topic of the study and how to best teach it to a specific age group.
In their second week of the program, these leaders are paired up with a cabin leader and get to teach the second Bible Study of the week! L4 leaders have been spending quality time with campers getting to know them, but have also been pointing them to the truth that matters, their salvation in Jesus Christ! These leaders taught under the theme of 'FIRM FOUNDATION' and encouraged campers to build their lives on the foundation of Jesus Christ, who they know will keep them steady!
Click any thumbnail to start a slideshow


Download

Share


Download

Share


Download

Share


Download

Share


Download

Share


Download

Share


Download

Share


Download

Share


Download

Share


Download

Share


Download

Share


Download

Share


Download

Share


Download

Share


Download

Share