Beyond The Point - Mason Shaw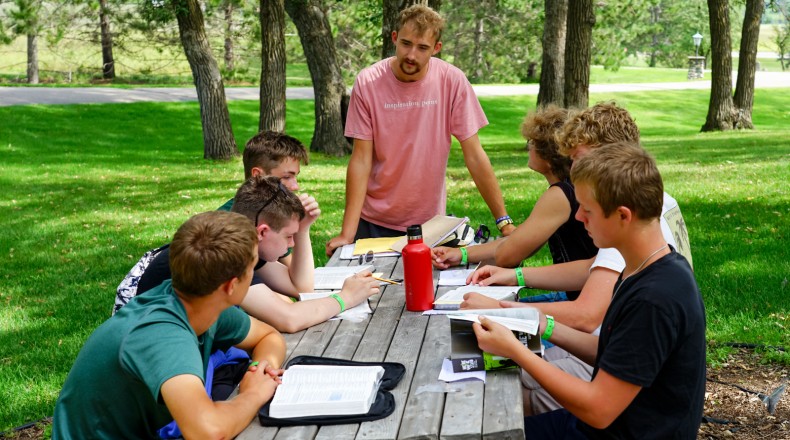 For more than 30 years, Inspiration Point has been unleashing leaders by calling, empowering, and supporting young men and women to lead in making disciples, joining the Church of the Lutheran Brethren as it joins Jesus on His mission.
Mason Shaw
"Camp has provided me with a sense of realization and determination to minister to people with the news of peace, love, dependence, and contentment that I've found in Christ. This realization was brought about by the opportunity to walk alongside others and watch the Holy Spirit work in and transform the lives of campers and staff members in one summer! God's love for me was also brought to me through working at camp, and that has supplied me with a passion to let others know about who He is and what He has done! God has been using these lessons to guide me within my newfound calling as Youth Ministry Assistant at Triumph West. Watching the kids at church and youth group get excited about fellowship and diving into the Word supplies me with a sense of relief and peace, because I know that God is at work in their lives whether they realize it or not. God's will is being executed before our very eyes, and I am extremely blessed and grateful for the fact that I get to be a part of His ministry."