Senior High Winter Weekend Recap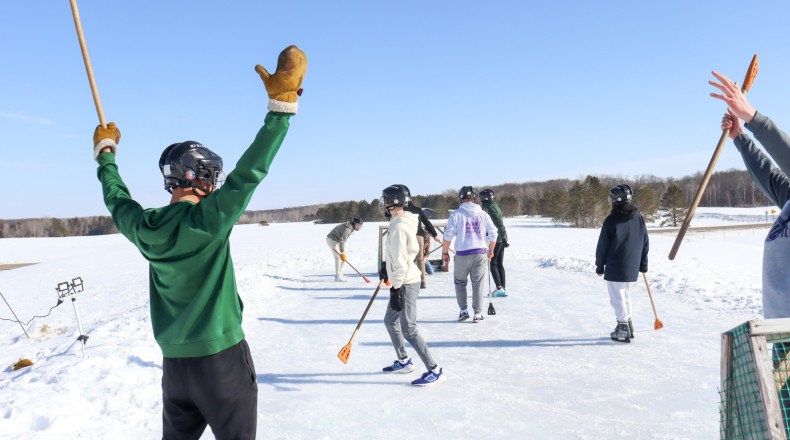 It was such a joy to have these high school students at SHWW this past weekend. The sun was shining, and it was a beautiful weekend to play in the snow, make new friends, eat great food, and spend time in God's Word.
Take a minute and read what some of the students learned and took away from this weekend:
"This weekend was amazing. I grew spiritually and I made amazing new friendships. It was so good, and I would do it again!"
"I was reminded that God is always there and is forever faithful. I can trust and have hope in Him even if I do wrong."
"I learned about the constant hope we can have in God. If we hope in the things of this world, they will be ever-changing, but if we put our hope in God, we can know that God's faithfulness won't change."
"I was reminded of God's unfailing love and faithfulness."
"I grew closer to God because I was reminded that my life is small in comparison to eternity. I should keep perspective in mind. Nothing is as precious as the Gospel of Christ, therefore with all abandon, I must live purposefully to share it. I must fix my eyes on Christ, and glorify and know Him, for He is the most important thing."
"Every time I come to camp, I feel safe and loved. Everyone is kind and the staff are amazing. It is a place I can be myself."
Click any thumbnail to start a slideshow


Download

Share


Download

Share


Download

Share


Download

Share


Download

Share


Download

Share


Download

Share


Download

Share


Download

Share


Download

Share


Download

Share


Download

Share


Download

Share


Download

Share


Download

Share


Download

Share


Download

Share


Download

Share


Download

Share


Download

Share


Download

Share


Download

Share


Download

Share


Download

Share


Download

Share


Download

Share


Download

Share


Download

Share


Download

Share


Download

Share


Download

Share


Download

Share


Download

Share


Download

Share


Download

Share


Download

Share


Download

Share


Download

Share


Download

Share