Winter Blast Recap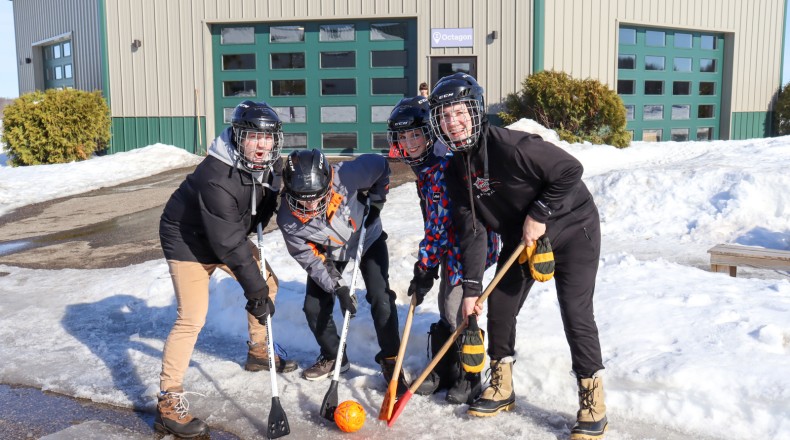 This past weekend, around 130 students came out to Twin Oaks for Winter Blast! The weekend was full of winter activities, good food, time spent with friends, and time spent in the Bible.
Take a minute and read what some of the students learned and took away from this weekend:
"This weekend deepened my understanding and gratitude for what Jesus has done for me."
"God drew me near and reminded me that a life with hope fully in Jesus is the best life we could live."
"I learned that God's love is powerful and wonderful."
"This weekend I saw how God's hand has been present in my life."
"Others may let us down, but God is our rock and will never let us down."
"I learned that in our fears and doubt, God is there to help us. That comforts me and gives me hope."
"I said yes to Jesus for the first time. I will no longer use or see Him as a vending machine. I want to talk to him about anything, not just things I want."
"I really needed this reminder to put hope in the Lord and not in earthly things. It has taken a load off, given everything that is coming up in my life."
"I learned that God is with me no matter what."
"God knew that I needed this weekend. He has brought my focus back, and I need to bring that focus home."
Click any thumbnail to start a slideshow


Download

Share


Download

Share


Download

Share


Download

Share


Download

Share


Download

Share


Download

Share


Download

Share


Download

Share


Download

Share


Download

Share


Download

Share


Download

Share


Download

Share


Download

Share


Download

Share


Download

Share


Download

Share


Download

Share


Download

Share


Download

Share


Download

Share


Download

Share


Download

Share


Download

Share


Download

Share


Download

Share


Download

Share


Download

Share


Download

Share


Download

Share


Download

Share


Download

Share


Download

Share


Download

Share


Download

Share


Download

Share


Download

Share


Download

Share


Download

Share


Download

Share


Download

Share


Download

Share


Download

Share


Download

Share


Download

Share


Download

Share


Download

Share


Download

Share


Download

Share


Download

Share


Download

Share


Download

Share


Download

Share


Download

Share


Download

Share


Download

Share


Download

Share


Download

Share